Telephone Lifeline Programs in Ohio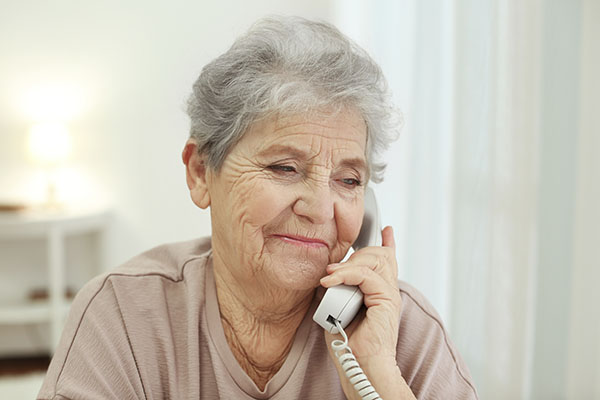 Lifeline programs provide a monthly benefit for income-eligible households to help ensure that they can afford communications services, either through a participating wireline, wireless, or broadband provider. Eligible customers can receive Lifeline assistance for only one type of service – landline, wireless, or broadband – per household. The benefits vary depending on the service selected.
The Office of the Ohio Consumers' Counsel (OCC) offers the following information about Lifeline assistance for basic local telephone service, including benefits, restrictions, qualification guidelines, and how to apply.
Lifeline available from participating local telephone carriers
Lifeline services are offered by participating local telephone carriers to consumers with a household income at or below 135 percent of the federal income guidelines or who participate in at least one of the following programs: Supplemental Nutrition Assistance Program (SNAP); Medicaid; Supplemental Security Income (SSI); Federal Public Housing Assistance (FPHA) or Section 8; or Veterans Pension or Survivors Benefit Programs. Applicants will need to provide proof of program participation or income eligibility.
For Lifeline programs based solely on income eligibility, any of the following documentation can be used as proof of income:
The prior year's state or federal income tax return;
A current income statement from an employer or W-2 form;
Three consecutive months of current pay stubs;
Social Security statement of benefits;
Veterans Administration statement of benefits;
Retirement or pension statement of benefits;
Unemployment or Workers' Compensation statement of benefits;
Divorce decree, child support award, or other official documentation containing income information.
Lifeline customers of traditional wireline companies can receive the following benefits until Dec. 1, 2024:
Waive service connection fees;
Waive deposit to establish service;
Receive a monthly basic service charge discount of $5.25;
Do not pay charges related to the Universal Service Fund and local number portability;
Can receive free "toll blocking" and blocking for 900/976 telephone numbers to prohibit all outgoing long-distance calls; and
Special payment arrangements (or re-establishing service if previously disconnected) by paying $25 and the remaining balance over six months.
Lifeline participants must recertify their eligibility every year and should receive notification via mail. Subscribers who fail to recertify will be unenrolled from the Lifeline program.
Additional information about the Lifeline program can be found at www.lifelinesupport.org or by calling the Lifeline Support Center at (800) 234-9473. For questions and complaints regarding Telephone Lifeline in Ohio, contact the Public Utilities Commission of Ohio (PUCO) at (800) 686-7826.
2023-2024 Income Guidelines

Size of
household*

135% of Total Gross
Annual Household Income

1

$19,683

2

$26,622

3

$33,561

4

$40,500

5

$47,439

6

$54,378

7

$61,317

8

$68,256

* For families/households with more than 8 persons, please contact your local community action agency.
---
To download: Click the folder with a down arrow icon. To print: Click the printer icon in the top right of the display.
If you need multiple copies for an organization or group, please contact a member of our outreach team.