Electric Bill Made Easy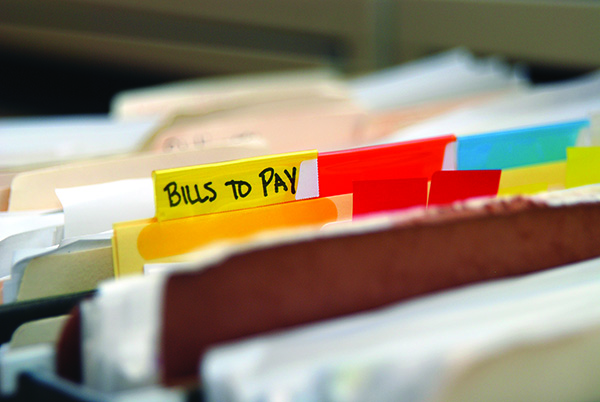 Learning to read an electric bill is an important part of being an educated consumer of electricity. The bill is required to include several pieces of information to help consumers know how much electricity they have used and how much it will cost them. The Office of the Ohio Consumers' Counsel (OCC) developed this fact sheet to help consumers better understand their electric bill.
Usage and meter reading
Electric usage
The amount of electricity consumers use each month is measured in kilowatt hours (kWh).
Types of meter readings
The electric company may read the meter or provide an estimate of the electricity used each billing cycle, typically a month. Actual meter readings show the exact amount of electricity you have used during that billing cycle.
An estimated reading is determined by looking at the usage for the same month during past years. Consumers can request two actual meter readings per calendar year if their bill has been estimated for more than two consecutive months.
Consumers also may be able to call in their meter reading to the electric company themselves. Contact your utility first to verify. 
Fees and charges
There are four charges that appear on bills and they are added together to determine what you owe. These charges are:
Customer Charge – A fixed fee established to pay for the costs associated with electric equipment and maintenance;
Generation Service Charge – A kilowatt-hour based volumetric charge to produce electricity;
Transmission Service Charge – A kilowatt-hour based volumetric charge for moving high-voltage electricity from power plants to the electric company; and
Distribution Service Charge – A kilowatt-hour based volumetric charge for delivering electricity to your home, including use of local wires and other equipment to move electricity.
Required items on bills
Electric companies are required to list certain information on your bill. Each company must include:
Customer's name, address (service and billing) and account number;
Payments or credits on your account;
Price to Compare. The Price to Compare is the price the electric utility charges for generation and transmission for customers who remain on the Standard Service Offer (SSO). In order to save money, a supplier must offer you a rate lower than the Price to Compare;
The name of any energy marketer that you may be using;
Billing information, including a beginning and ending meter reading date;
Whether your usage has been determined by an actual or estimated meter reading;
The 12-month usage history for the account;
Explanation of codes and abbreviations on the bill;
How to contact the electric company;
The start and ending date of the billing cycle;
Amount billed for the current period and due date; and
Unpaid amount due and late payment fees.
Why read your bill?
Consumers should read their bill each month to know what charges appear on the bill and their normal electric usage. If there are any charges that are out of the ordinary, consumers are more likely to notice. Also, the company may place important notices and other updates on the bill. Customers with a supplier may see additional charges as part of the same  bill or on a separate bill.
Examples of electric bills
Examples of your electric bill can be found online through your current electric utility. Follow the links below to find more information about the bills:
American Electric Power (AEP):
https://www.aepohio.com/account/bills/UnderstandingYourBill.aspx
Duke Energy Ohio:
https://www.duke-energy.com/home/billing/reading-your-bill
AES Ohio (formerly Dayton Power & Light):
https://www.aes-ohio.com/your-residential-bill
FirstEnergy
https://www.firstenergycorp.com/content/customer/help/billingpayments/about_your_bill.html
 
---
To download: Click the folder with a down arrow icon. To print: Click the printer icon in the top right of the display.
If you need multiple copies for an organization or group, please contact a member of our outreach team.