CONSUMER ALERT: 
Your Right to Comment on AES's Proposed Electric Increase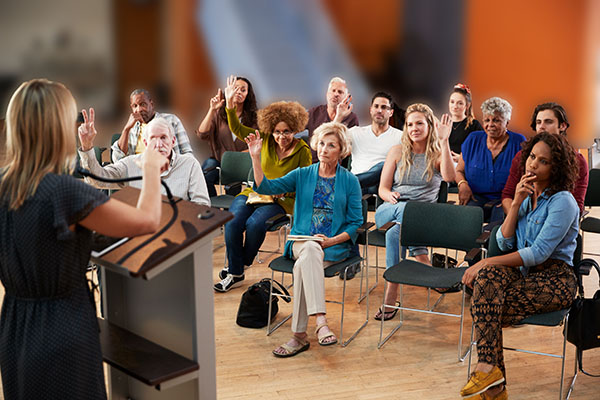 What: PUCO is inviting public testimony on AES's (formerly DP&L) request to increase your monthly bill for electric distribution service.
When: Tuesday, Sept. 28, 2021 at 6 p.m.
Where: Dayton Municipal Building Commission Chambers, 101 W. Third St. Dayton, Ohio 45402
How: OCC offers information about how to testify at local public hearings: https://bit.ly/OCC-how-to-testify
Contact: Your advocate, the Ohio Consumers' Counsel: 1-877-742-5622
---
Can't Attend?
Click on "File a Public Comment" at https://bit.ly/20-1651
Mail a letter referencing PUCO Case # 20-1651, to: PUCO, 180 E. Broad St. 11th Floor, Columbus, OH 43215.
---
Details:
Ohio Consumers' Counsel (OCC): OCC has asked the PUCO to DENY any rate increase for AES. That's because AES signed an agreement in 2009 for a "rate freeze." Alternatively, OCC's position is AES cannot justify more than $43.3 million. That's about one-third of what DP&L is proposing and about $20 million less than the PUCO Staff's proposal. Also, OCC objects to AEP's proposed profits as too high for consumers to pay. Further, OCC objects to AES's proposed charges for tree trimming, as too high and lacking justification. In a separate PUCO case, OCC and Advocates for Basic Legal Equality proposed protecting low-income consumers by suspending electric disconnections during the upcoming winter.
Here is a link to OCC's motion asking the PUCO to dismiss AES's rate case: https://bit.ly/motion-to-dismiss-aep-rate-case
Here is a link to OCC's rate increase objections: https://bit.ly/OCC-AES-rate-objections
Here is a link to OCC's and others' proposed disconnection suspension: https://bit.ly/motions-for-energy-justice
AES (DP&L): AES has asked the PUCO for a $121 million rate hike (or 14.34% increase for a typical residential consumer). A residential consumer using 1,000 kWh per month would pay about $13.42 more per month to AES. AES also wants to more than double its monthly residential fixed charge (the customer charge) from $7 to $15.66. AES collects the customer charge even if the consumer uses no electricity. (A higher customer charge does result in a lower variable charge per kWh, but a higher customer charge also means the consumer has less opportunity to save money by reducing usage.)
PUCO Staff: The PUCO Staff filed a report on July 26, 2021, recommending an AES rate increase of $61 to $67 million, about half of AES's proposal. The PUCO Staff also recommended a lower customer charge of $9.75. Under the PUCO Staff's proposal, a typical residential consumer using 1,000 kilowatt hours per month would see a total bill increase of 7.10 percent versus AES Ohio's requested 14.34 percent.
To recap, the Ohio Consumers' Counsel's primary proposal is for the PUCO to deny AES any increase in consumers' electric bills.
Want to know more? Here is a link: https://bit.ly/20-1651
---
To download: Click the folder with a down arrow icon. To print: Click the printer icon in the top right of the display.
If you need multiple copies for an organization or group, please contact a member of our outreach team.