New Chapter for Ohio Consumers Begins as Maureen Willis Takes Office as Fifth Ohio Consumers' Counsel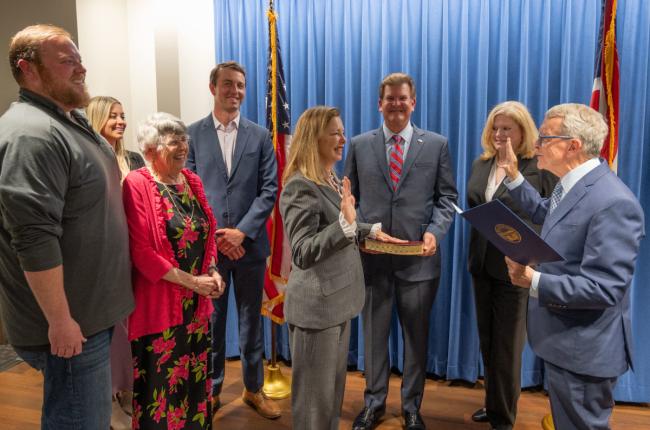 OCC Veteran Maureen Willis Appointed by OCC Governing Board to replace retiring Consumers' Counsel Bruce Weston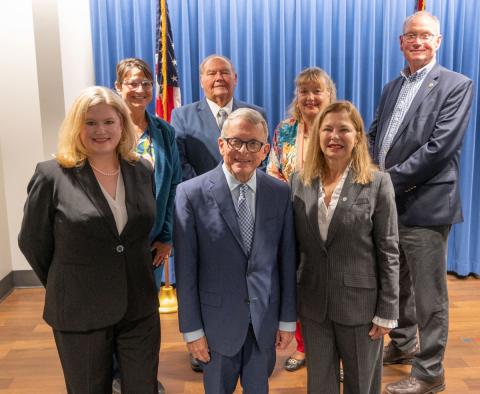 The Office of the Ohio Consumers' Counsel (OCC) today welcomes Maureen Willis, its fifth Consumers' Counsel in the agency's 47-year history of utility consumer advocacy. Willis, who began her career with the office in 1982 as a legal intern, was recently appointed by the OCC Governing Board as the successor to follow retiring fourth Consumers' Counsel Bruce Weston.
"I am honored and humbled to have the opportunity to serve Ohio's residential consumers as the fifth Consumers' Counsel. I will work hard to carry on the rich tradition of consumer advocacy that has been the hallmark of the agency," said Consumers' Counsel Maureen Willis.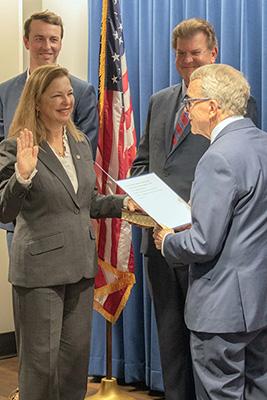 The Board also affirmed that Angela O'Brien would continue to serve as OCC's Deputy Consumers' Counsel and Acting Legal Director. O'Brien was appointed to the role when Deputy Larry Sauer retired in March.
OCC's Board Chair Mike Watkins issued this statement: "After a half-year search, the Consumers' Counsel Governing Board fulfilled its public responsibility to appoint the state's advocate for millions of Ohio residential utility consumers. With the selection of Maureen Willis, Ohioans will have a dedicated advocate with decades of experience who will continue the tradition of OCC's staff as an independent consumer voice.
We thank retiring Consumers' Counsel Bruce Weston for his twelve years of distinguished service to the public, and we wish him well in retirement. And I thank my colleagues on the Board for fulfilling the high calling to appoint a strong consumer advocate for protection of Ohio utility consumers."
Mr. Weston started as a legal intern in 1978. His service at the OCC spanned about 30 years in two tours of duty.
Consumers' Counsel Willis became the Agency's fifth Consumers' Counsel on Oct. 1, 2023. She previously served as Acting Legal Director starting in April of 2023. During the previous eight years, Ms. Willis served as OCC's Senior Counsel.  She specializes in the litigation of complex electric cases, but has diverse legal experience and has worked on cases across all utility industries. The new Consumers' Counsel has advocated for Ohio consumers in numerous appeals before the Ohio Supreme Court.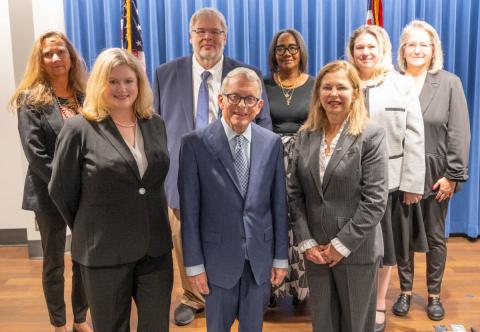 Ms. Willis began her career at the OCC in 1982 as a legal intern and was hired as a Staff Attorney upon receiving her juris doctor degree from Capital University Law School in 1983. She left Columbus and returned a few years later to rejoin the OCC as an Assistant Consumers' Counsel.  In 2004, after time away from OCC, Ms. Willis returned to OCC at the request of the third Consumers' Counsel. In her time away from OCC, Maureen continued to practice in the public utility field.  Maureen worked for the Office of the People's Counsel (the Washington, D.C., consumer advocate on utility matters); Hahn, Loeser and Parks; the Office of the Ohio Attorney General as Special Counsel; and the Montgomery County Prosecutor's Office.
 Prior to earning her J.D., Maureen graduated from the University of Dayton with a Bachelor's Degree in Criminal Justice. Among Willis' many accomplishments at OCC was her lead role in the 2019 Ohio Supreme Court Case which overturned an unlawful $168 million a year distribution modernization rider charge to consumers.
The Office of the Ohio Consumers' Counsel is established in Chapter 4911 of the Ohio Revised Code.  Ms. Willis was sworn in by Governor Mike DeWine on Tuesday, Sept. 19, 2023.
As Ohio Consumers' Counsel, Ms. Willis serves as the Agency's Director.