You are here
UPDATE: OCC and Other Consumer Groups Ask PUCO to Reinstate Ban On Door-To-Door Energy Marketing In Response To Coronavirus Resurgence
Given the recent surge of coronavirus cases in Ohio, OCC and other consumer groups have asked the PUCO to protect the health of Ohioans by reinstating the ban against door-to-door energy marketing. Click here to view the filing.
On March 17, 2020, the PUCO temporarily suspended door-to-door sales by electricity and natural gas marketers, to protect the health of Ohioans at home. Previously, OCC asked the PUCO to protect Ohioans' health by halting energy marketers' door-to-door sales.  Then, on June 17, 2020, the PUCO granted requests of energy marketers to allow their door-to-door sales to resume.
In addition to the health problems of door-to-door marketing in a pandemic, another problem for consumers is that it is difficult to make a careful and thorough review of energy offers with a marketer at your door. See below for tips about dealing with energy marketers.
---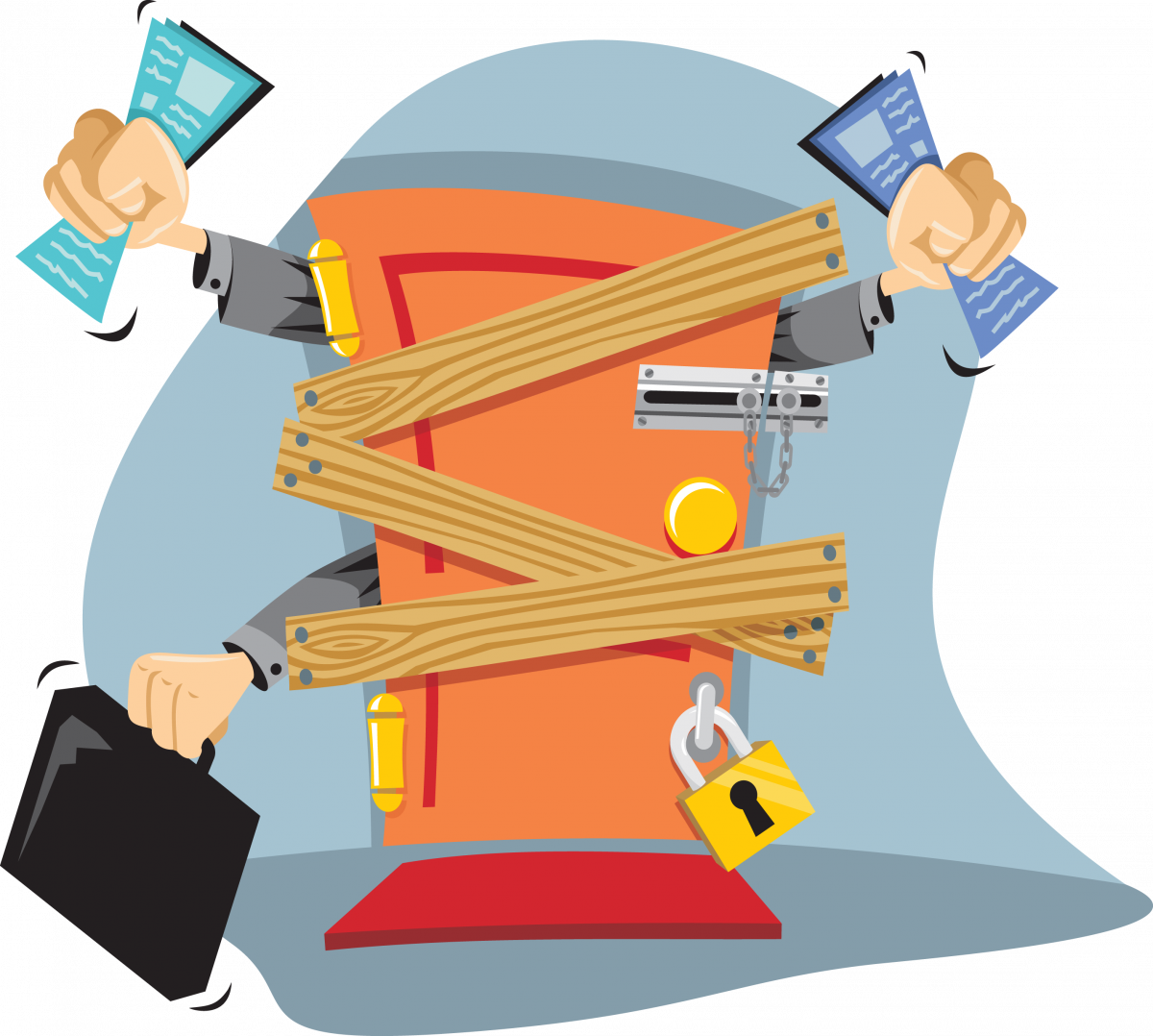 Want to be left alone?
You don't have to open your home's front door when energy marketers come knocking. And you have the right to call your electric and gas utilities to stop them from sharing your contact information with energy marketers.
The Ohio Consumers' Counsel (OCC) and the Northeast Ohio Public Energy Council (NOPEC) are partnering to share information for protecting Ohio consumers of electricity and natural gas.
Consumers should use caution when confronted with door-to-door sales of energy. Your best option may be to block the knock, by not answering your door.  Decisions about buying energy are complex and best made after careful review of information not immediately available with a marketer at your door. Do NOT provide a copy of your utility bill or share any personal identifying information with an energy marketer at your door.  
Please remember, especially given the risk of the coronavirus crisis, that you do not have to answer your door when an energy marketer comes to your home. Also, Ohio Administrative Code sections 4901:1-21-06(D)(1)(j) and 4901:1-29-05(E)(3) requires a marketer to leave the premises of a customer when requested to do so by the customer. 
NOPEC's Block the Knock registry (available in certain communities) helps keep door-to-door solicitors away. View this NOPEC web page for information about Block the Knock: https://www.nopec.org/residents/block-the-knock/. Your local government may have additional information about no-soliciting signage or programs to limit door-to-door sales in your community.  
When making your review of energy choices, consider choosing your utility's "standard offer" or a government aggregation program for your energy needs. Your natural gas utility's standard offer has been especially good as a conservative way to save money on gas.
Beware of scammers seeking to steal your money regarding utility services. You can learn more about protecting your family from utility-related scams, at this OCC web page:  http://www.occ.ohio.gov/content/protecting-consumers-unwanted-telemarket...    
Finally, you have the right to STOP electric and gas utilities from sharing your personal contact information with energy marketers. Here are phone numbers for calling your utilities to enforce your right to keep your personal contact information private from energy marketers. 
Ohio Utility Customer Service Telephone numbers:
Electric:
American Electric Power – 1-800-672-2231

Direct number to opt out from marketer contact lists 1-888-237-5566

Dayton Power & Light – 1-800-433-8500
Duke Energy Ohio – 1-800-544-6900
The Illuminating Company – 1-800-589-3101
Ohio Edison – 1-800-633-4766
Toledo Edison – 1-800-447-3333
Natural Gas:
Columbia Gas of Ohio – 1-800-344-4077
Dominion East Ohio – 1-800-362-7557
Duke Energy Ohio – 1-800-544-6900
Vectren Energy of Ohio – 1-800-227-1376
Ohio Utility Websites:
Electric:
Natural Gas: