Establishing Electric and Natural Gas Service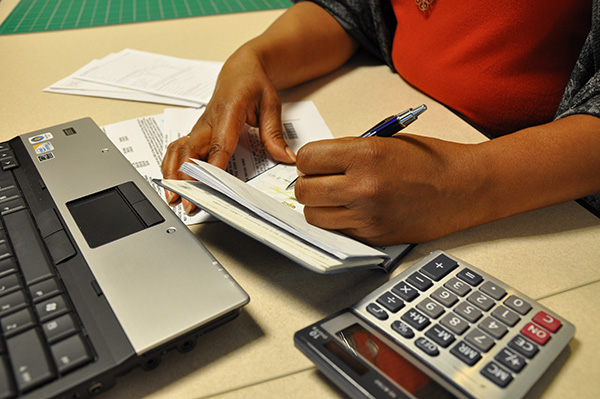 Electric and natural gas consumers are entitled to affordable, quality utility service. This fact sheet from the Office of the Ohio Consumers' Counsel (OCC), the residential utility consumer advocate, provides consumers with information about setting up electric and natural gas utility service.
Starting Service
To set up utility service, contact your utility. Your landlord, realtor, or seller should know who provides utility service at your new address. Your utility will request the address and phone number of the account holder and the address receiving service, in addition to information about your credit history. Ask the utility when your service will begin and when you can expect your first bill. The utility is required to start service within three business days of your request. If you are building a new home, the utility is required to install new service within 10 business days of your request. The utility must notify you if setting up service will take longer than these timeframes.
Creditworthiness
Before setting up new service, your utility will need to establish your financial responsibility and may run a credit check to verify your creditworthiness. To establish credit with the utility, you must meet one of the following criteria:
Be a creditworthy property owner;
Have a prior account with a similar type of utility within the past two years, and in the prior year of service; did not have more than two late payments, nor had service disconnected by the utility in the prior year; or
Secure a guarantor, who is a customer of the utility, to pay up to 60 days of service if you should fail to pay your bill.
If you do not meet any of these criteria, you may be required to pay a deposit to establish credit with the utility. The deposit may not be more than an average 30-day bill plus 30 percent. If the utility keeps your deposit for more than six months, it must pay interest on the deposit. After 12 months, the utility will review your account and determine if the deposit should be refunded or credited to the account. When paying a deposit, the utility should send you a receipt with the following information.
Name;
Address;
Deposit amount;
Interest rate to be paid by the utility for your deposit;
Length of time the deposit must be held by the utility to qualify for interest; and
Conditions for refunding your deposit.
PIPP Plus consumers
Consumers enrolled in the Percentage of Income Payment Plan (PIPP Plus) have more standards and protections in establishing service. PIPP Plus customers cannot be charged a deposit to establish service. In addition, former PIPP Plus customers overdue on paying their PIPP Plus payments will be responsible for paying the PIPP Plus payment defaulted amount before they can reconnect their service.
For the 2021-2022 winter heating season, eligible PIPP Plus customers with past due amounts greater than $175 may be able to have any remaining unpaid balance placed in their PIPP arrearage. For more information, contact your local community action agency at https://oacaa.org.
Visit the OCC's website at www.occ.ohio.gov for fact sheets with more information on your utility service. Renters can visit the OCC's webpage for a utility guide to renting at www.occ.ohio.gov/content/utility-guide-renting.
Utility Company Contact Information
AES Ohio (formerly Dayton Power & Light)
1-800-433-8500
www.aes-ohio.com
American Electric Power
1-800-672-2231
www.aepohio.com
CenterPoint Energy (formerly Vectren)
1-800-227-1376
www.centerpointenergy.com
Cleveland Electric Illuminating
1-800-589-3101
www.firstenergycorp.com
Columbia Gas of Ohio
1-800-344-4077
www.columbiagasohio.com
Dominion East Ohio Gas
1-800-362-7557
www.dominionenergy.com
Duke Energy Ohio
1-800-544-6900
www.duke-energy.com
Ohio Edison
1-800-633-4766
www.firstenergycorp.com
Toledo Edison
1-800-447-3333
www.firstenergycorp.com
---
To download: Click the folder with a down arrow icon. To print: Click the printer icon in the top right of the display.
If you need multiple copies for an organization or group, please contact a member of our outreach team.