The Facts about Electric and Natural Gas Budget Billing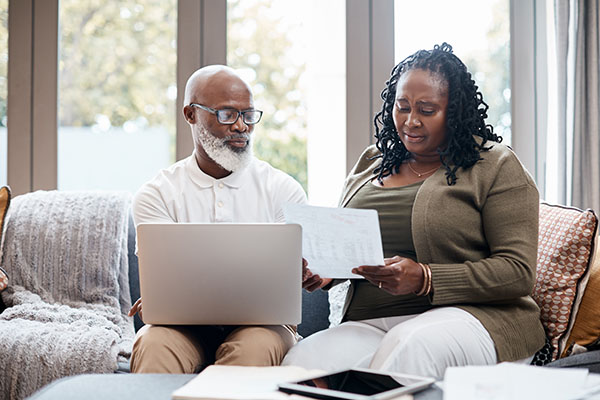 Ohio's regulated electric and natural gas utilities offer budget billing plans as an alternative to paying the actual usage each month. A budget billing plan allows consumers to pay the same amount each month and can help avoid high electric and natural gas bills during the heating and cooling months.
Each electric and natural gas utility offers their own unique budget billing plans. A typical budget billing plan is 12-months long.
The electric and natural gas utilities review the account periodically and may set a new budget amount within a set term. At the end of the budget plan, consumers are responsible for paying any remaining amount not covered by the monthly budget billing payments or receive a credit for any over payment. This is called a true-up.
Calculating Budget Billing
Utilities look at different metrics when calculating a budget bill amount. This can include historical usage, weather, and energy costs. Some utilities require 12-months of usage before a consumer can establish a budget billing plan.
Who Can Participate?
Budget billing is offered to residential consumers of Ohio's regulated electric and natural gas utilities who are current on their account, except consumers who participate in the Percentage of Income Payment Plan (PIPP Plus) or another payment plan.
Energy suppliers are not required to offer budget billing plans to their customers. If you currently have an energy supplier and are interested in a budget billing plan, contact the energy supplier to see if they offer budget billing. Consumers can avoid this issue by getting their energy through their utility's standard offer.
Review the Terms and Conditions
Before signing up for budget billing, it is important to review the terms and conditions. Not all budget billing plans are the same and can be unique to that utility. Also, inquire if there is a fee to participate in budget billing.
Cancellation
To cancel a budget billing plan, you should contact the utility. Consumers are responsible for any remaining balance not covered by the budget billing plan at the time of cancellation.
For more details, to enroll or cancel, consumers should contact their utility directly.
Contact the Utility
AES Ohio: 1-800-433-8500
American Electric Power: 1-800-672-2231
CenterPoint Energy: 1-800-227-1376
Cleveland Electric Illuminating: 1-800-589-3101
Columbia Gas of Ohio: 1-800-344-4077
Dominion East Ohio: 1-800-362-7557
Duke Energy Ohio: 1-800-544-6900
Ohio Edison: 1-800-633-4766
Toledo Edison: 1-800-447-3333
---
To download: Click the folder with a down arrow icon. To print: Click the printer icon in the top right of the display.
If you need multiple copies for an organization or group, please contact a member of our outreach team.